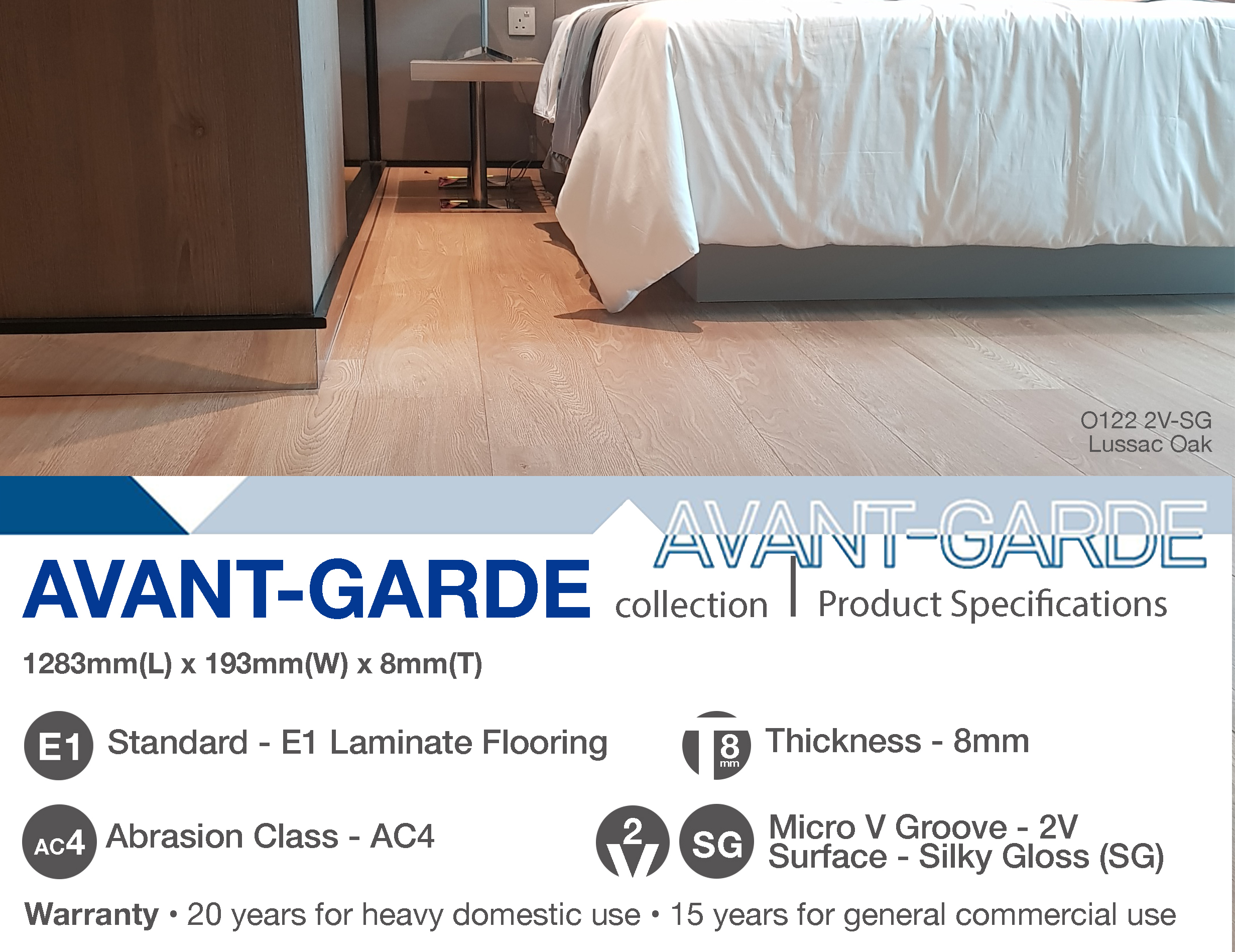 Robina Avant-Garde Collection Laminate Flooring 
The Avant-Garde laminate flooring collection features a rich array of styles. It is designed to inspire your global spirit while resisting heavy wear as well. 
Discover an exotic range of laminate flooring with fascinating designs that are easy to match, creating unique personal styles. 
Robina O117 2V-SG Whitewash Oak
Whitewash Oak full plank design owes its look to the specific wash processing effect. The special light cream white tone with vintage character, the effective depth of the knots and the fine details of the design are giving a lasting impression.
Robina O118 2V-SG Exotic Oak
This extremely exotic flooring décor makes an impression of rough-sawn cut and limewashed grains. Long grains with numerous dark knots and ray flecks also play a role, along with other striking elements.
Robina O122 2V-SG Lussac Oak
The lively fine earth toned pore grains in the broad planking and the large and small knots contribute to an extremely natural look. It carries a soft touch and soothing look.
Robina O125 2V-SG Caloria Oak
Caloria Oak is a décor enchants with prominent and layered knots. It is completely natural & unmistakably dark copper bronze toned rustic wood grain makes its floor to an eye catcher.