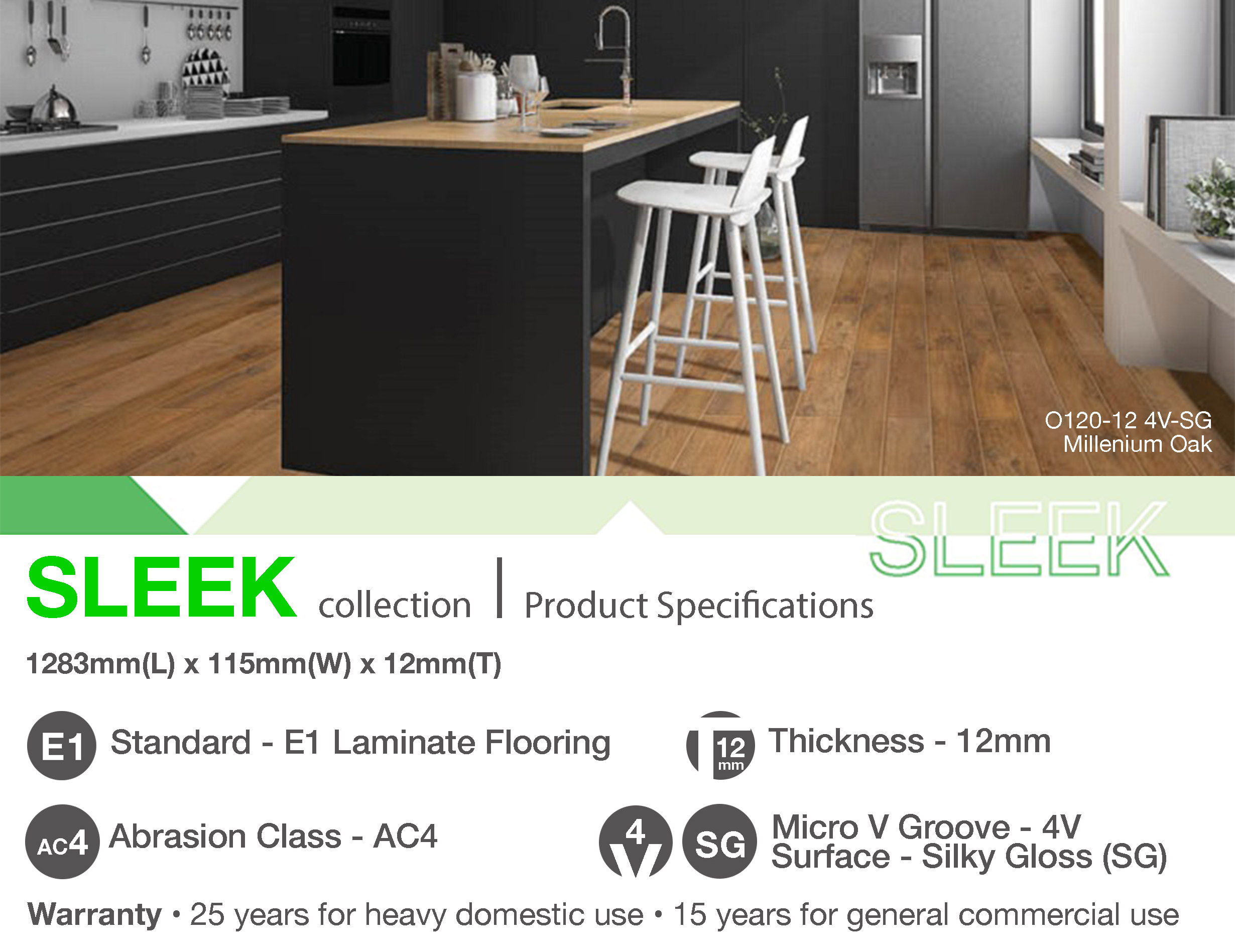 Robina Sleek Collection Laminate Flooring – For A Stylish and Extraordinary Lifestyle!
Place high value on a warm and comfortable atmosphere than anything! The Sleek Collection gives the room a soft and cosy feeling.
An inspiring choice of wooden laminate flooring offers an authentic wood look with true to nature finishing. Remain timeless because of grace, elegance and durability. 
Robina O118-12 4V-SG Exotic Oak
This extremely Exotic flooring, Exotic Oak Narrow Plank (V Groove) makes an impression of rough-sawn cut and lime-washed grains. Long grains with numerous dark knots and ray flecks also play a role, along with other striking elements.
Robina O120-12 4V-SG Millennium Oak
Interiors with Millennium Oak Narrow plank (V Groove) flooring with its dark tones looks modern, stylish and especially this slightly cappuccino colorway is in trend with up-to-date interior concepts.
Robina O121-12 4V-SG Vespucci  Oak
Vespucci Oak Narrow plank (V Groove) with very fine pores, small knots, crossfires and even faint cracks make this figured flooring an elegant furnishing element.
Robina O122-12 4V-SG Lussac Oak
Lussac Oak Narrow Plank (V Groove) is with the lively fine earth toned pore grains in the broad planking and the large and small knots contribute to an extremely natural look. It carries a soft touch and soothing look.